The Monday Meet-Up is basically an opportunity for friends to gather for coffee and chat (or tea and talk), but it comes with an extra dimension – for those who wish to stay, we bring the subjects of our conversation to God in prayer and praise.
As human beings we use our wonderful gift of language to share with one another the things that are on our hearts, whether they are beloved friends or family members, matters of global politics or simply what has amused or entertained us since last we met. Though we so often leave him out of our conversations, the God who made us and loves us is an invisible party to them all. Indeed, he knows the words on our lips before they are spoken, and he hears the pain that we often refrain from sharing with our human audience. In his great love for us, he longs for us to know his wisdom, his peace and his joy in all of our lives in this world, and the firm hope of an eternal, abundant life in the next.
The Monday Meet-Up can be just a gathering with friends like any other. Or it can be a simple way of regularly entrusting our lives to God's care and rejoicing in the good things he has given us.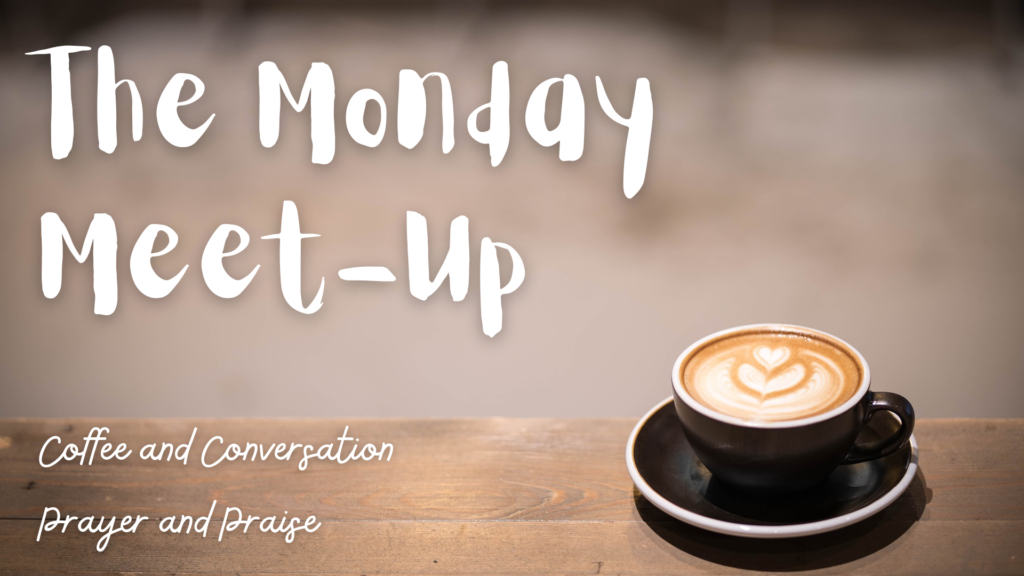 We meet at 10:30am on Mondays in Holy Trinity Church (check the calendar for exceptions), and finish our time together with a short and simple act of prayer and praise at 11:15am. There will be a box to receive specific prayer requests for inclusion in the prayers at the end, or you can always send prayer requests via our online form here.
Everyone is welcome, no matter how young or old. We look forward to seeing you there!