Every year on Remembrance Sunday, we hold an Act of Remembrance for those from our village who fought and died in the two World Wars (1914-18 and 1939-45).
In 2020, because of Covid19 restrictions which prevented us from meeting in church, we held the service at the War Memorial which stands at the edge of the village. We are doing this again in 2021. The short service will be held at 9:30am. Everyone is welcome, though we do remind people to take special care – the road by the War Memorial is busy.
You may like to join us in supporting the Royal British Legion by donating online here.
The names of those on our Memorial are:
From the First World War, 1914-1918
William Baird
Peter Bayford
Phillip Boswell
Andrew Buxton
Charles Dixon
Herbert Ede
Alban Goodall
Wilfred Goodall
Alwyn Gosselin
Herbert Head
John Hudson
G W A Kingham
Ernest Martin
George Salmons
Leonard Sampford
George Stubbing
James Tharby
Ernest Warby
Andrew Whybrew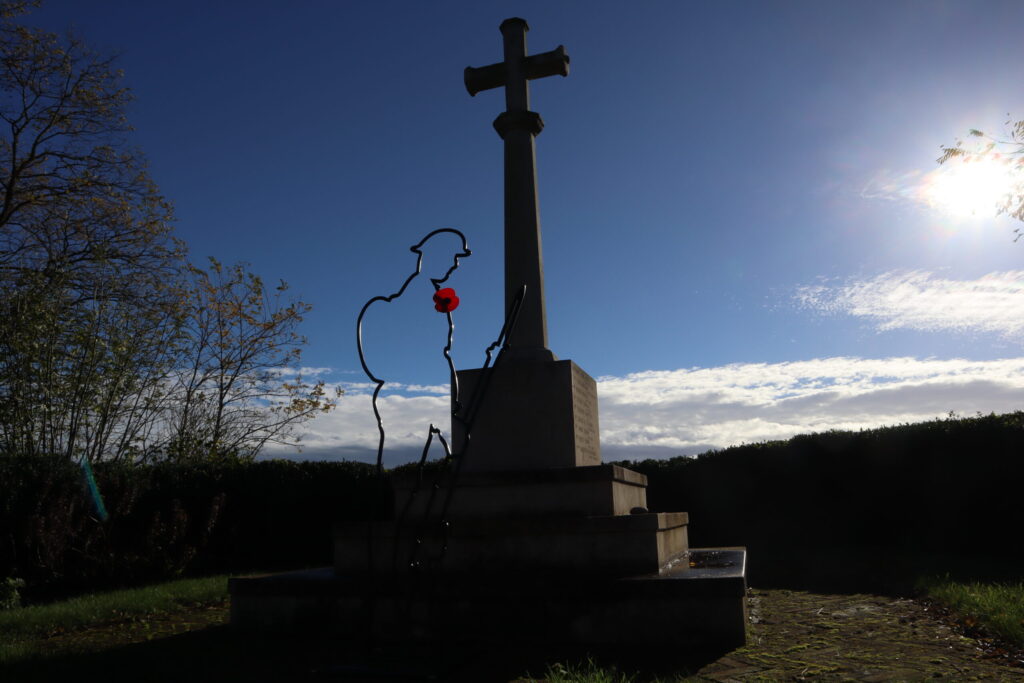 From the Second World War, 1939-1945
D C Hunt
E T Prior